The Budget Diaries: Interview with My Charmingly Imperfect Life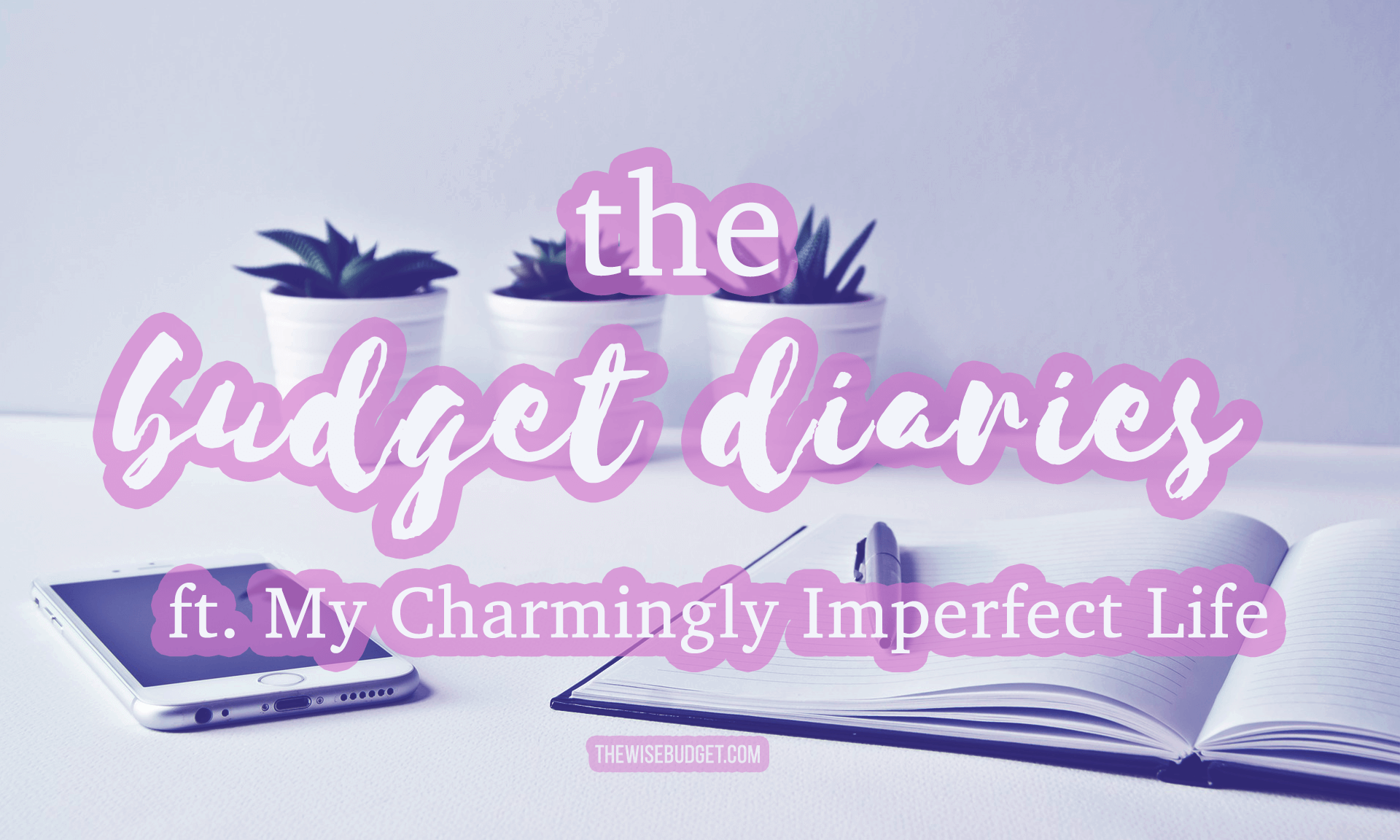 Welcome to my newest series! The Budget Diaries pays homage to some of my favorite blog post series, the Money Diaries of Refinery29 and Cosmopolitan Magazine. In this series, I'll be interviewing fellow bloggers about their budgeting habits, giving us a small peek into their financial lives.
This week's guest is Akvilina Rieger, a lifestyle blogger at My Charmingly Imperfect Life, which focuses on lifestyle and travel while on a budget.
Hi, thank you for agreeing to this interview! Will you tell us a bit about yourself?
My name is Akvilina Rieger. I am originally from Lithuania, but now call Montana my home where I live with my husband and two daughters.
Most of my "forming" years that I lived in Lithuania country was under the Soviet regime and thus we had no exposure to free market society. There [were] no banks, no credit opportunities, basically, if you needed anything you had to save cash to pay for it.
After moving to [the] US for college, I discovered that I need to figure out my own financial ways– something between the lifestyle that I was accustomed to and the over extended in credit American one.
My husband lived what he called "typical" American life and had student loans, car payment, credit card balance that we and as a newly married couple had to tackle all of it. We successfully became completely debt free (mortgage included) by meshing our experiences.
After college, I was offered a position in [a] collection agency. Nearly two decades with the company I have learned about the errors that ruin a lot of American's finances and felt like I could offer some help with finances to others from our own journey. Thus, recently I started a blog to offer my guidance in creating healthy finances all while maintaining [a] charming lifestyle.
Do you keep a consistent budget?
Yes, I do keep [a] consistent budget, however lately it has not been written.
How did you start?
When we originally started our debt-free journey I was already pretty disciplined about my spending and extremely frugal. For example, we lived on my husband's paycheck while all of mine went to pay off car, student loans and credit card when we first got married. I would apply mine towards the loans as soon as I get paid, so there was not an option to "overspend". We steadily kept [the] same daily expenses, therefore, I was not doing a written budget.
Also, I would always have a reminder note on my phone/calendar about the amount of "debt" we owe. I use [the] term "debt" on all of the items that we owe money to the bank. I believe that one of the biggest downfalls in the country is that we started calling debt less threatening terms as "car payment" or "mortgage". It is less threatening that way, but I feel like it also "robs" us of the financial independence we have as the bank is the ultimate owner of all we owe.
How much is your typical weekly budget?
We relax some on our budget lately and allow ourselves more "treats" as a reward for years of disciplined living. Mainly in travels. I would say rough estimate would be around $400.
What's a typical week of expenses for you?
Our typical week expenses changed some in recent years as we completely eliminated any payments. As you can imagine, it frees up a lot of extra money. We are still in the saving mode to be able to do investing, etc. with the income that we have saved from paying interest to the bank.
I would consider us pretty frugal. We all pack lunches for work/school and typically eat out very little. Although, as far as groceries go, we spend quite a bit for a family of four to prevent eating out and have food at home. We also started buying "better" quality food. And healthier.
So basic breakdown of weekly expenses is [as follows]:
Food (largest part)
Utilities (probably second largest expense)
Insurance
Gas
Kids' activities
Miscellaneous expenses/"treats"
Charities, donations, etc.
What do you think is the hardest thing about not budgeting?
I try to set my mind not to think about it as difficult, but actually vital. I feel that having those numbers written down is crucial to healthy finances. It is very important to have two budgets weekly/monthly as well as an updated general list of your obligations. Like I mentioned earlier, I would run our "debt" numbers monthly and always had [an] accurate picture of the balance on [our] mortgage, student loans, etc.
Having all those "[zeroes]" was very motivational for me to not splurge on the "want, but not need" items. I would even picture in my mind what would I approximately save on my mortgage interest by applying the amount of the item (say $50 pair of shoes) to the mortgage instead. Seemed to work for me every time.
What advice can you give to anyone who's interested in budgeting?
Just do it. Start today.
I strongly believe that budgeting is a way to wealth building. Spending 17 years in [the] collection industry, I am constantly reminded that it is not what you make, but what you spend that determines your financial success. Have a clear picture of your finances, not just what your monthly payments are, too.
I have another tip that I use for motivation. I would constantly log in to my bank's website to see how much of my payment goes to interest and then dream of the things I could do with that money that is currently making bank wealthy and not me. See if that would be motivational for you.
Anything to say to our dear readers?
Get rid of your payments. Get creative about spending.
I find some pleasure in seeing if I can find creative substitutes instead of spending. For example, instead of going to buy new clothes, I would spend an afternoon re-organizing my closet and try to match out old outfits [in] new ways. It serves [a] dual purpose: I clean up my closet, usually find some donations and find some creative ways to reuse what I have for free. Good for Earth, too:)
I do [the] same thing with my pantry, every so often instead of running to the grocery store, I go through my pantry and freezer and think of some new recipes to try from the ingredients I have instead.
Thank you so much and may you always lead a financially free life!
Thank you! I love this quote!
It is not what you make, but what you spend that determines your financial success.
Follow Akvilina in her adventures at My Charmingly Imperfect Life:
---
If you want to check out the other posts in this series, take a look at this link right here.
Have something to share? If you'd like to be a part of this series, feel free to email me at write@thewisebudget.com! I'm looking forward to having you here!